It's hard to know when to begin counting, but we've been in quarantine for at least a month. It is starting to feel normal? The most annoying thing is public school. I (and, as the internet tells me, many other parents) sincerely wish they would a) stop pretending like there's any possibility the kids will be back on campus this academic year and b) drop the distance learning BS. It is ultimately stressing me out, and our home life would be in better shape if we could all just start the summer break early. I know how to manage a summer break at home with my kids, even if it's longer than normal. I don't know how to get my 6-year-old interested in doing the busywork they are requiring. (And yes, it is busywork. One of his "assignments" this week was to share a way he has been a helper. This is not academically important. I don't know why they can't say, "Here are some math work sheets, please practice reading, writing, and sight words. See you late August!")
Anyway.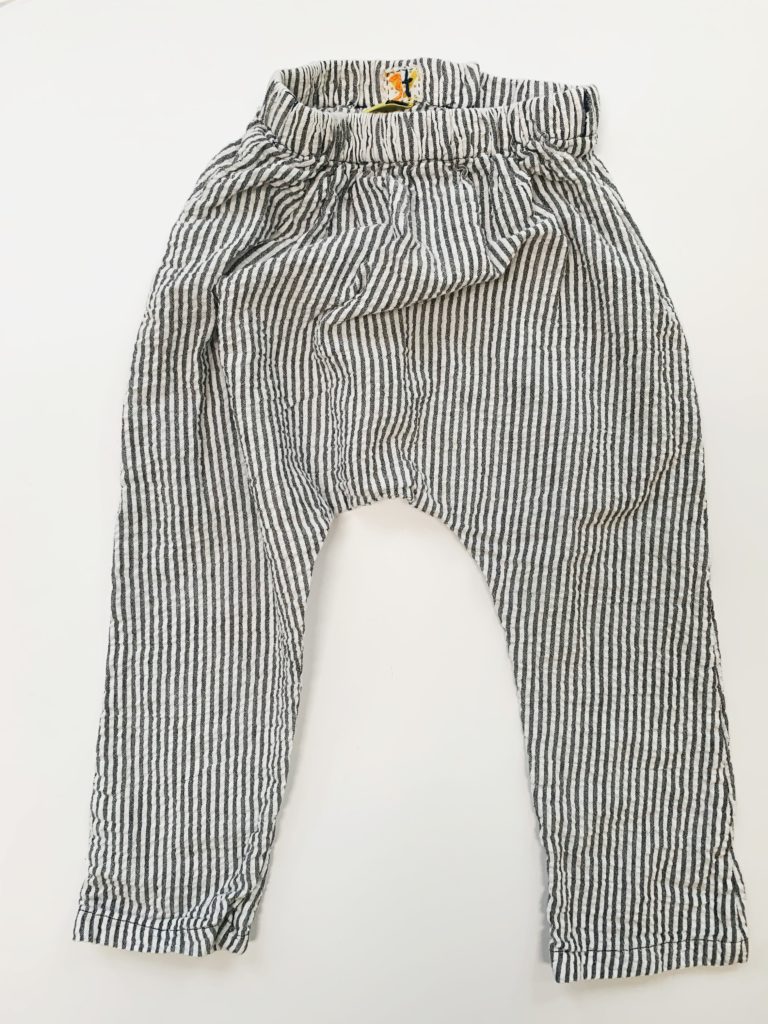 I finished some pants for Luke, my two-year-old, a couple of weeks ago (or was it? time has lost all meaning). I used the Wiksten harem pants pattern. It's a really easy pattern that has some neat touches (French seams!). With kids clothes especially I think it's easier just to make things assembly-line style, so rather than just one pair, I made three. To keep things moving along I used navy blue thread for everything.
I pulled from my stash and ended up with a rusty orange linen, blue and white seersucker, and a red chambray. I cut the 3T size, hoping they'll fit for awhile. They look cute cuffed up, and are a hit with the intended recipient.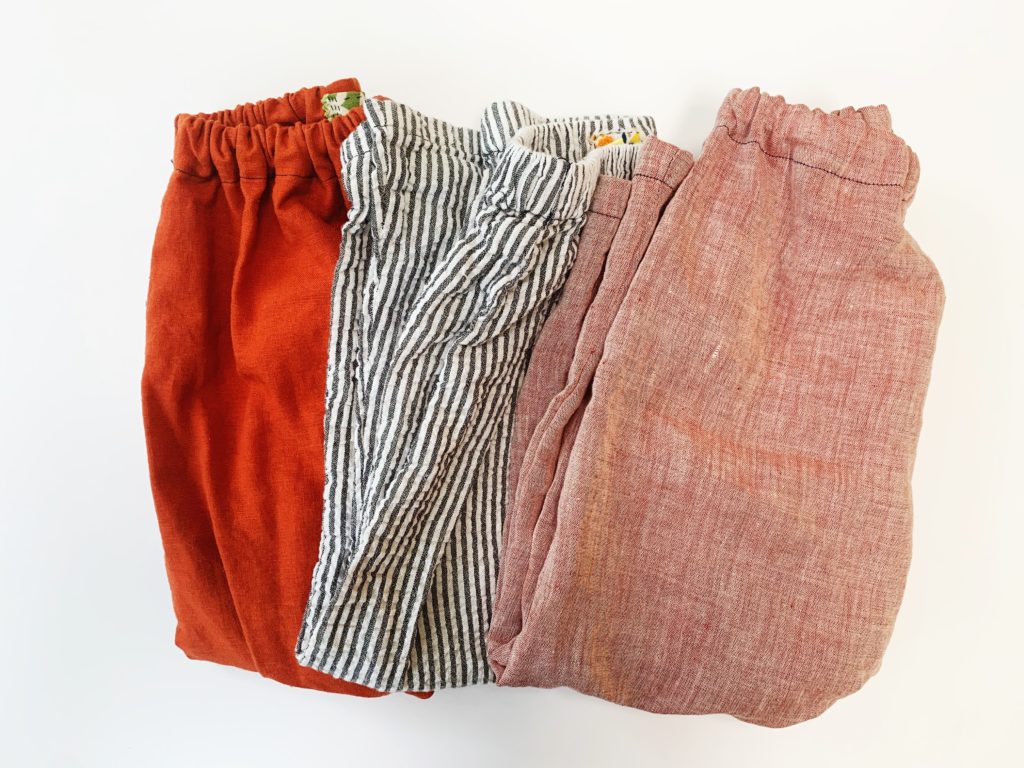 They each have a hand-embroidered size tag on the waistband and a Kylie + the Machine "Yo Mama made it" label. I didn't add the size tag until I was inserting the elastic; if I were to do it over again, I'd add the size tag before sewing the waistband.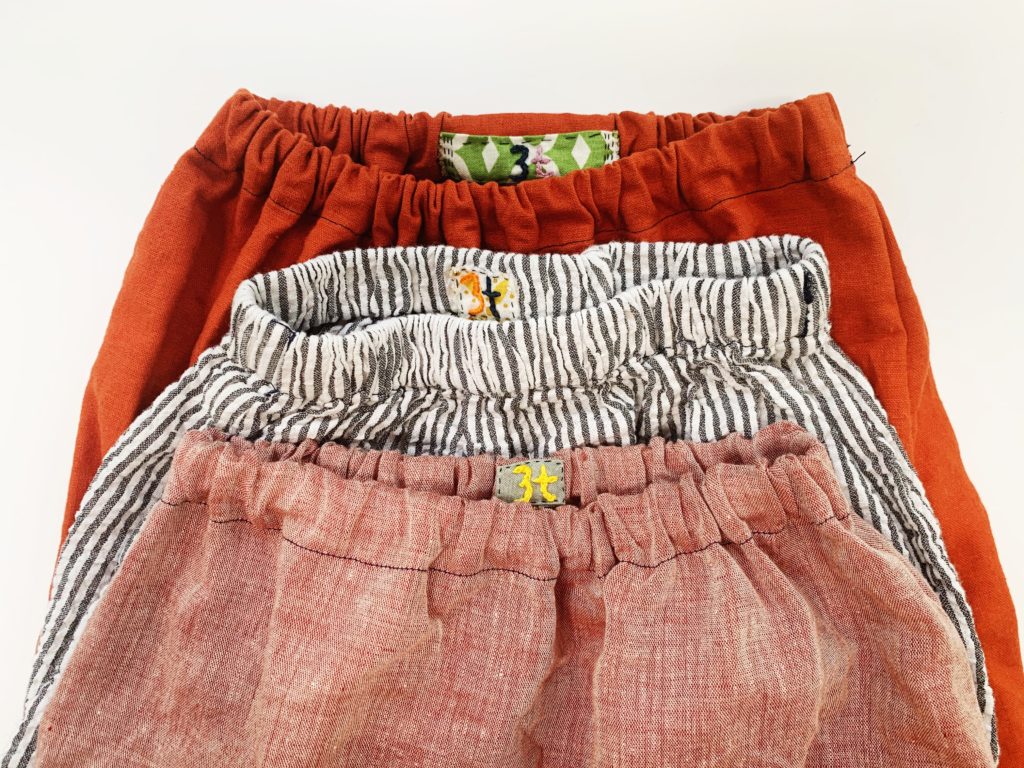 Next up: a Charlie tunic, with a small friend in the pocket.