Here's what we were up to this week: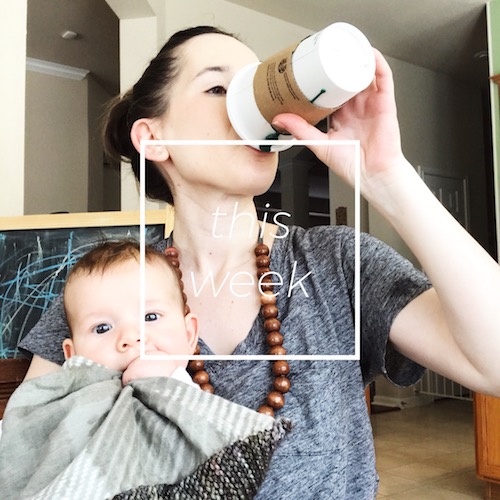 The Boys
E got a much-needed haircut (I wish he would let them use clippers so we could just buzz his head and go longer between cuts, but they still terrify him, so scissors it is) and a new LEGO set.
L slept decently most nights and is so close to rolling over from his back to his front.
Exercise
I made it to Stroller Strides once!
The Artist's Way
I'm more or less back on track with The Artist's Way, which means I did as much as I've managed to do all year with this project. I read the chapter and did 1 day of Morning Pages.
Reading/ Watching/ Listening
I didn't finish anything this week, though I'm making good progress on Theft by Finding, the first volume of David Sedaris' diaries. I also made progress on my backlog of magazines.
Other Stuff
I was anxious and preoccupied this week, so everything around the house really went off the rails. I spent the bulk of the weekend getting things back together: all the laundry put away, kitchen counters clear, groceries ordered, etc. It feels good and hopefully, I'll be able to stay on track better this week.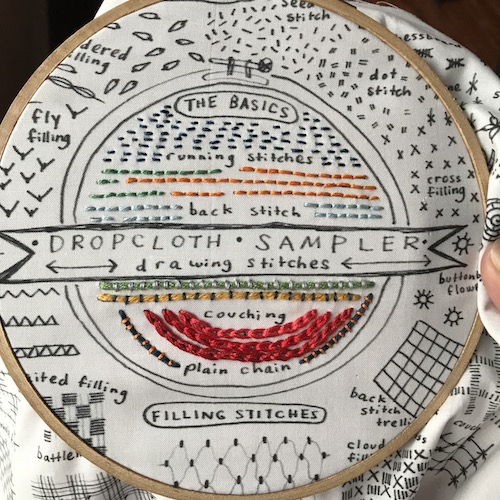 In happier news, I also started a daily embroidery project. I'm following along with the Stitch-a-Day class with Rebecca Ringquist on Creativebug. It's really fun and I can't wait to see what my sampler looks like when it's done. It's been fun to browse the class hashtag on Instagram and see how creative people are getting.
Food
Nothing notable for dinner, but I did make these peanut butter and jelly breakfast cookies for myself and these energy bites for E. Two thumbs up for both, although I did find myself adding extra peanut butter to get the energy bites to stick together.
The Week Ahead
More sunshine, I hope.
Related Posts