Another long week.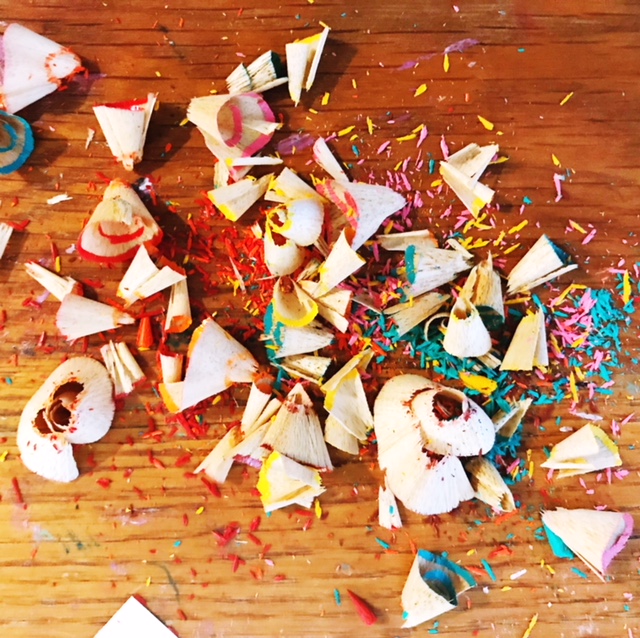 The Boys
E was home sick from school most of the week with a tummy bug that started Monday afternoon. I also found out the hard way that letting him have unlimited amounts of cherry Pedialyte was not the best idea, as he is not immune to the effects of Red Dye 40.
L slept through the night Saturday night. He usually goes down for the night around 7 pm; I fed him again around 11 pm when I noticed him stirring on the monitor, and I didn't see him again until 7:30 Sunday morning. It was the best night of sleep I've had in months!
Peaceful Preschool
Nothing again, although E and I did make some 3-part cards together. I may just drop the idea of working through the curriculum with him since I'd rather do an art project with him in the afternoons. I do love the curriculum, I can see myself coming back to it in a few years with L if I decide to homeschool both boys.
Exercise
Sad trombone. I didn't work out at all. I can't remember why I wasn't able to go on Monday, and the rest of the week was lost to staying home with a sick kid.
The Artist's Way
Big surprise, I did not manage any Morning Pages or any of the Tasks, though I did read the chapter. And I did go on an Artist's Date! I took a watercolor brush lettering class Saturday afternoon and it was super fun. I wanted to practice some this evening but decided to be an adult and make sure the kitchen was super clean and I was prepped and ready for the week.
Reading/Watching/Listening
Still reading The White Album (favorite essay so far: "Many Mansions"). I watched this week's episode of This is Us, which gutted me. I've been listening to The Lumineers in the car (and Elizabeth Mitchell in the kitchen when I'm at home with my babies).
Food
Most of what I ate this week was not cooked by me, and not really by choice. I think I had UberEATS 3 times, which is mildly horrifying, as well as take-out sushi and a burrito bowl. I'd picked up groceries early in the week, but did my shopping with the intention of buying meat at Costco on Tuesday, which didn't happen with a sick kid. I did make this sweet potato black bean and quinoa stew, which was excellent and I'm planning on making again (I halved the recipe and it was still a ton of food). I also made turkey bolognese Sunday night but used diced tomatoes instead of tomato puree and I vastly prefer it with tomato puree.
And we finally went to Costco on Saturday. I'm coming to terms with the fact that we are now Costco shoppers. We were pretty casual about shopping there before, but I think becoming a family of 4 pushed us over the edge.
The Week Ahead
Hopefully, a whole lot closer to routine.
Related Posts