Yesterday I whipped up a package of vegetarian gelatin so E could engage in a little infant Jello sensory play. (Apologies for the weird lighting in the photos; it was super gloomy all day!) I was anxious to see how he would interact with it and if he would be more interested in playing or eating.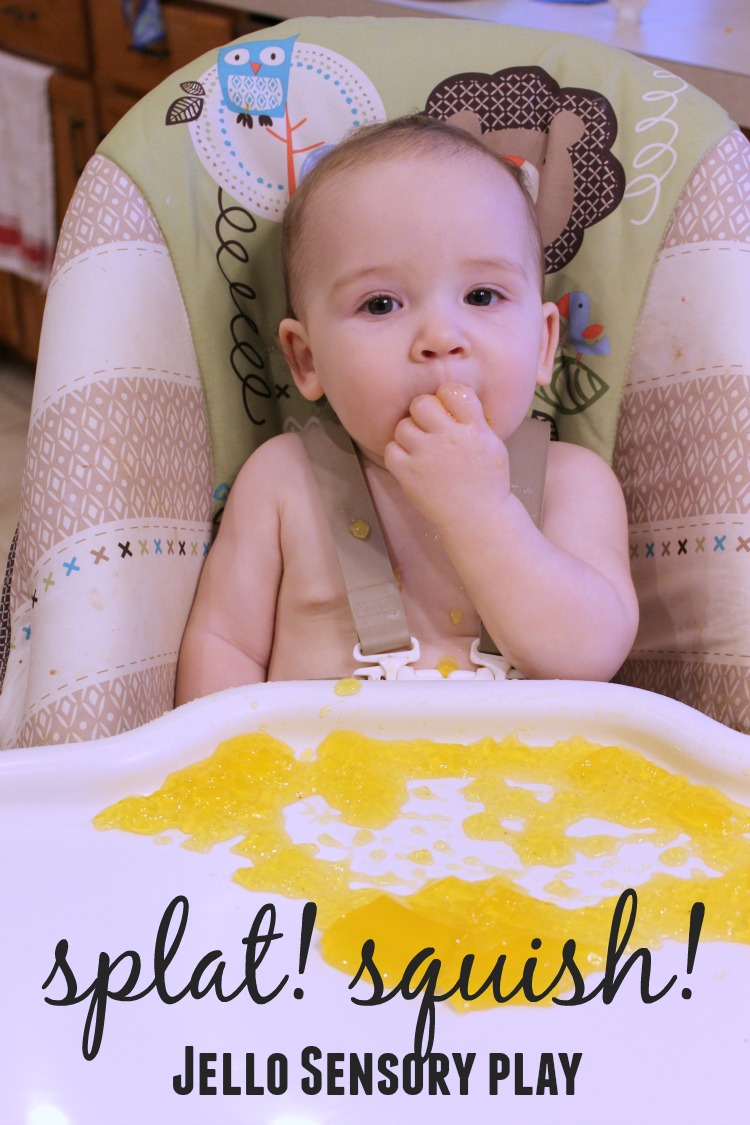 Jello Sensory Play
I used Jel Dessert instead of Jello because I find real gelatin a little gross. I know it's in tons of stuff that I eat but I felt weird about giving it to E so I opted for a vegetarian option (found at my regular supermarket). I spooned some onto his high chair tray. He was a little hesitant at first (and slightly uninterested, thanks to our cat Yoko crying dramatically on the stairs). But he soon dug in and started squishing it around. There was some tasting. And some spreading around.
E is 11 months old today, and this activity kept him occupied for maybe 10 minutes (but it was already pretty late in the day). He did have fun, so I'm sure we'll repeat this at some point. My dogs took care of cleaning the floor for me (as they tend to do), but I'd like to invest in a splat mat for messy play like this.
Jello sensory play was such an easy way to allow him to explore a new texture that was safe for him to eat, as well.
Have you tried Jello sensory play with your baby or toddler?
Related Posts