I've consistently kept a journal for the past 19 years. Some years have been more prolific than others, but journaling has been an amazing outlet and a great source of introspection. So I kind of always knew I would keep a pregnancy journal, too. It didn't hurt that about a year ago I read an article/essay/blog post (which I regrettably did not save; if you know what I'm talking about, please link me!) about a woman whose surly teenage son discovered the journal she had kept when she was pregnant with him. Apparently, the journal made a huge impact on him. He saw how much his parents loved him and even changed his attitude towards his parents (I'm guessing he became a lot easier to live with). Who knew a journal could have such an impact? That really sealed the deal for me.
I chose Nikki McClure's Embrace journal, which is so, so perfect as a pregnancy journal. It's filled with intricate paper-cut illustrations and sprinkled with phrases that could serve as prompts (they're at the bottom of the page, and don't detract from the journal if you prefer to ignore them). There are a few pages at the beginning to write about trying to conceive and first suspicions that a positive pregnancy test is in the future, so it's the perfect journal to start even before you know for sure you're pregnant.
I started journaling for the baby at 7 weeks, and have tried to update it every couple of weeks (at least). It's a great bonding experience and hopefully, someday it will be a treasured keepsake. I've kept all of my journals, and while I suspect I will allow my children to read them at some point, it's also nice to have one journal I wouldn't think twice about letting a 10-year-old read.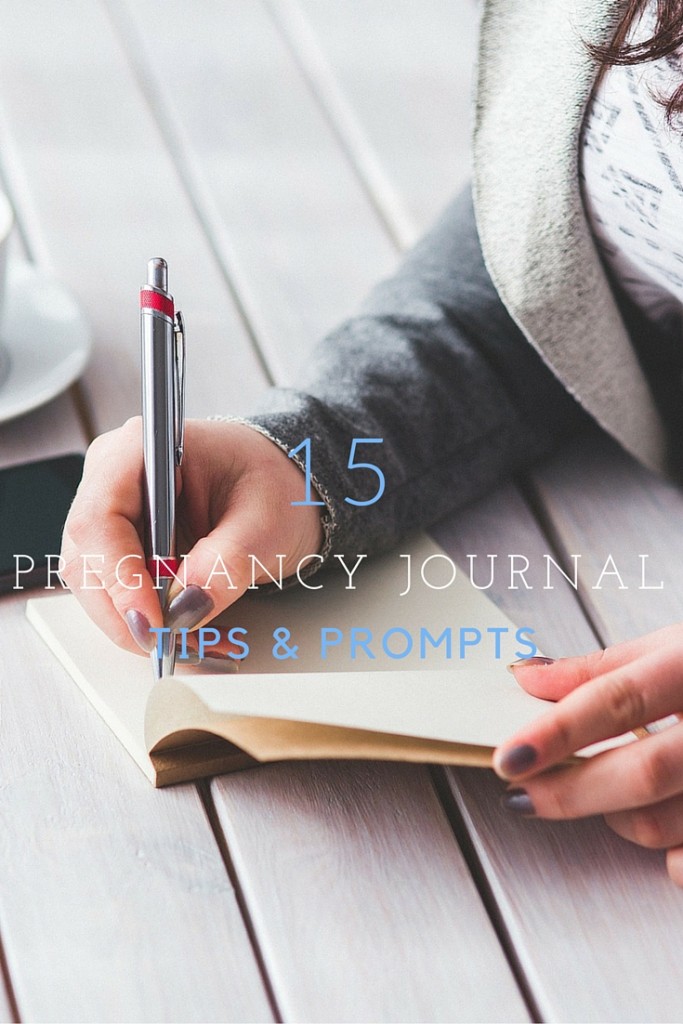 Pregnancy Journal Tips
Date every entry and note how far along you are. I write how far along we (meaning me and the baby) are and the baby's approximate size in fruit terms.
Involve your partner and/or other family members. I encourage my husband to read what I've written to the baby in my pregnancy journal and to add his own entries if he wants. It's a great way to involve him in the pregnancy. I'm still the only one that can feel the baby wiggling around (which is a fantastic reward for all the time I spent hanging out next to the toilet!), and I like that this is a bonding experience we can share together. If you have older children who can write or draw pictures for the baby, it would be cute to include those, as well.
Add photos. I had a few prints made of photos I snapped with my phone, like the progress I'm making on a sweater for the baby and belly pictures. Ultrasound photos are also included (I've heard the prints you get at the doctor's office don't last forever, so definitely scan them for posterity before adding to your pregnancy journal).
Don't worry about documenting every week. I've certainly fallen behind on updating my pregnancy journal once or twice, but I try not to stress about it (since that's totally not the point!). Sometimes those entries are even easier to write because there's so much to catch up on. Anything you write (even if it's just once a month) will mean something later on.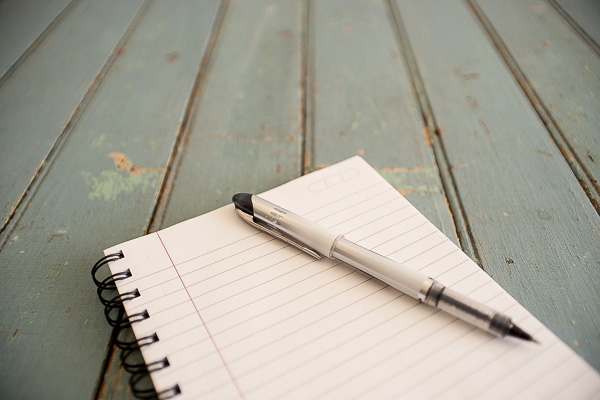 Pregnancy Journal Prompts
Stumped for what to write about? Here are some prompts to get you going:
How did you find out you were pregnant?
How did your family/friends react to the news?
What symptoms are you experiencing?
Updates from prenatal visits, including stats like fundal height and baby's heart rate
Things you're looking forward to doing with baby (visiting the zoo, art projects, etc.)
How you're preparing for baby's arrival
Baby's movement patterns
Your favorite maternity outfits
Your pillow arrangement at night
Baby gifts you've received
Notes from classes you've taken (birth classes, infant care, CPR and first aid, etc.)
Speculation on whether baby is a boy or a girl
Books you're reading to get ready
Possible baby names
I'd like to keep journals for my child(ren) throughout childhood, but we'll see how realistic that is! A one-line-a-day diary might be a good option.
Did you keep a pregnancy journal? Do you keep a journal for your children now? I'd love to hear about it.
Related Posts